We enjoy collaborating with other community based organizations.
If you are looking for a partner for Service Access and Equity grants, HCBS Funding Cycle or Self-Determination we would love to talk with you.
Read below to learn more about some of the exciting projects we have in development.
Contact [email protected] to learn more.
Trauma-Informed Support
Partnering with Dr. Karyn Harvey, HSA is working to build capacity in California to provide training to service providers and family caregivers around trauma-informed support.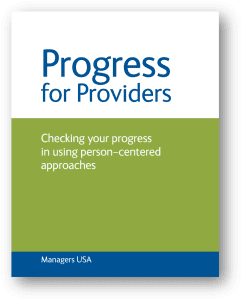 Person Centered Organization Self-Assessment
HSA is offering person-centered organizational assessments to help with HCBS compliance. We are looking to support those organizations that are not yet in compliance with HCBS expectations.  Progress for Providers is a facilitated self-assessment to evaluate progress in using person-centered approaches.