Person-Centered Thinking USA is a way for you to support people that puts them at the very heart of all the decisions that affect their life; turning their preferences into meaningful change.
Person-Centered Thinking Tools and Approaches have been developed by the Learning Community for Person Centered Practices and Helen Sanderson Associates and have been used across the world for over 20 years. They include one-page profiles, the 'Working/Not Working' tool, understanding what is important to and for someone, relationship maps, decision-making agreements, and communication charts. You can learn more about the individual tools here on our website or at tlcpcp.com.
This training is recommended for everyone involved in supporting people with intellectual/developmental disabilities, mental health needs, and others who use long term services and supports. If you work in a support role, this will help you to understand what is important to the person to be happy and content, and what is important for them to be healthy, safe and have valued roles in their community.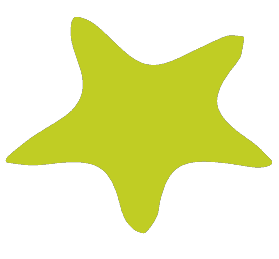 How Person-Centered Thinking will help people thrive:
Person-Centered Thinking can be used with individuals, families, teams, and organizations to:
Move away from an inadequate 'one-size-fits-all' approach to support
Give people more choice and control over their lives
Enable people to identify what really matters to them
Create an action plan to make it happen
Improve the way your teams work with each other.
Foster a culture of respect, trust, and partnership within organizations
Encourage continuous learning
Highlight people's skills, needs and values to foster equality and a shared vision
Person-Centered Thinking Training Program
During this program participants will:
Develop skills in person-centered thinking through remote discussions, applied stories, and guided exercises
Learn the benefits of person-centered descriptions and one page descriptions
Practice person centered thinking skills with a partner to create their own person-centered description and one-page description
Learn how to apply person-centered thinking practices to make a positive difference in people's lives
How HSA USA can deliver Person-Centered Thinking training program
This remote version of Person-Centered Thinking Training will be instructor-led and interactive, using Zoom videoconferencing. The course includes six (6) 3-hour modules (USA).
Participants must attend all sessions to receive a certificate of completion.
To participate in this remote course you will want to make sure you have access to the following:
Computer with reliable internet
Webcam so you can see and be seen by others
Computer speaker and microphone (headset or earbuds are recommended)
Ability to access Zoom.us (videoconferencing app)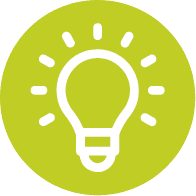 Here is how you can participate in a Person-Centered Thinking training:
During the course, we were presented with all the information and tools in how to use Person Centered Thinking in our lives' but I much appreciated how there were plenty of opportunities to practice what we learned with partners and groups.
Person Centered Thinking should be a training that more employers require. For me the results provided so much insight not only for myself, but what we can do BETTER for the people we support.
This learning experience really helped me as I prefer to learn by doing. Online classes can be tough as in-person exercises aren't exactly the same virtually, but this class still seemed personal even if we were not in the same room. I cannot recommend Person Centered Training enough!
Very informative and will be helpful with the people we support and in our personal lives.
You might also be interested in…
A good idea can very easily sit by itself and go nowhere. Elements of great ideas can flit
Read All
Planning Live- A Whole New Approach We are all used to answering typical, surface, get – to –
Read All